VIDEO: Former Homeless Man Rents A Hotel Room For ONE MONTH for Homeless Man! HELLA COOL!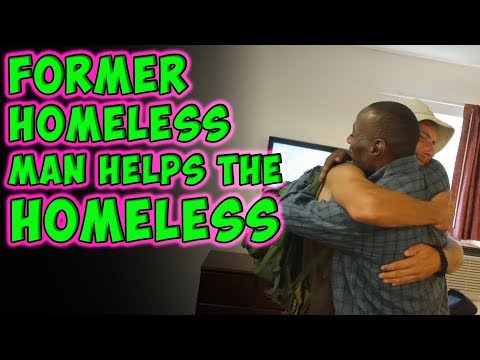 Remember the video where a homeless guy named Eric "won" a thousand bucks on a lottery ticket, and tried to SPLIT it with the guy who gave it to him? Since then, he's gotten a job, an apartment, and people online have donated over 60 GRAND.
Now there's a new video where Eric pays it forward by helping out ANOTHER homeless guy. It starts with him offering to buy a guy a hotel room for the night. But then when they get to the hotel, he reveals he's actually paying for an entire MONTH.
Apparently Eric's not done helping yet. Because in the video, he tells the guy, "This is NOT the last time you're gonna see me."
Watch:
JV and his wife, Natasha Yi, made a new movie called 'Behind The House'